Discover a University That Believes in You
The COVID-19 crisis has created an exceptional set of challenges — for everyone.
When the global pandemic hit, the decision to close your business may have been taken out of your hands. Now you're wondering how to move forward.
At Liberty University, we applaud the grit and determination it took you to begin your business — and we know you'll come out of this crisis stronger than ever. That's why we're giving small business owners and employees like you:
A price point that makes sense — get a 15% discount on any of our 450+ degrees
The quickest path to completion — earn course credit for life experience
Control over your schedule — fit classes around your work and home life, not the other way around
Our 8-week courses allow you to fit twice as many classes into a 16-week semester, and you could start as early as Feb. 15, 2021 (the next spring start date is Mar. 22). Take back control of your future and apply now.
---
We Care About You — Get Your 15% Small Business Discount
New to online education? Here are some reasons you should consider Liberty:
We are a private, nonprofit university

450+ degrees from the A.A. to Ph.D. level — 100% online

Transfer in up to 75% of your degree — that's up to 90 credits at the undergraduate level!

Use your work experience as transfer credit
At Liberty, You Can Get the Support You Need
You've put countless hours of your time into making your dreams a reality. You've sacrificed to provide for others and fill a need in your community. You started with an idea and made it into a business. We all started out as a small business. We know where you're coming from, and we're here to support you.
COVID-19 has put undue financial stress on all businesses — no matter their size. However, small business owners in particular are feeling the pressure. We care about you and your success. We want to see you continue to grow! That's why we're offering a 15% tuition discount to small business owners and their employees.
We've been in distance learning for over 3 decades — we know what we're doing, and we'll take care of you! We've built a strong online community so that you'll feel connected with your fellow classmates and your professors as you complete your degree.
Take advantage of this special 15% small business discount and get started with your degree today!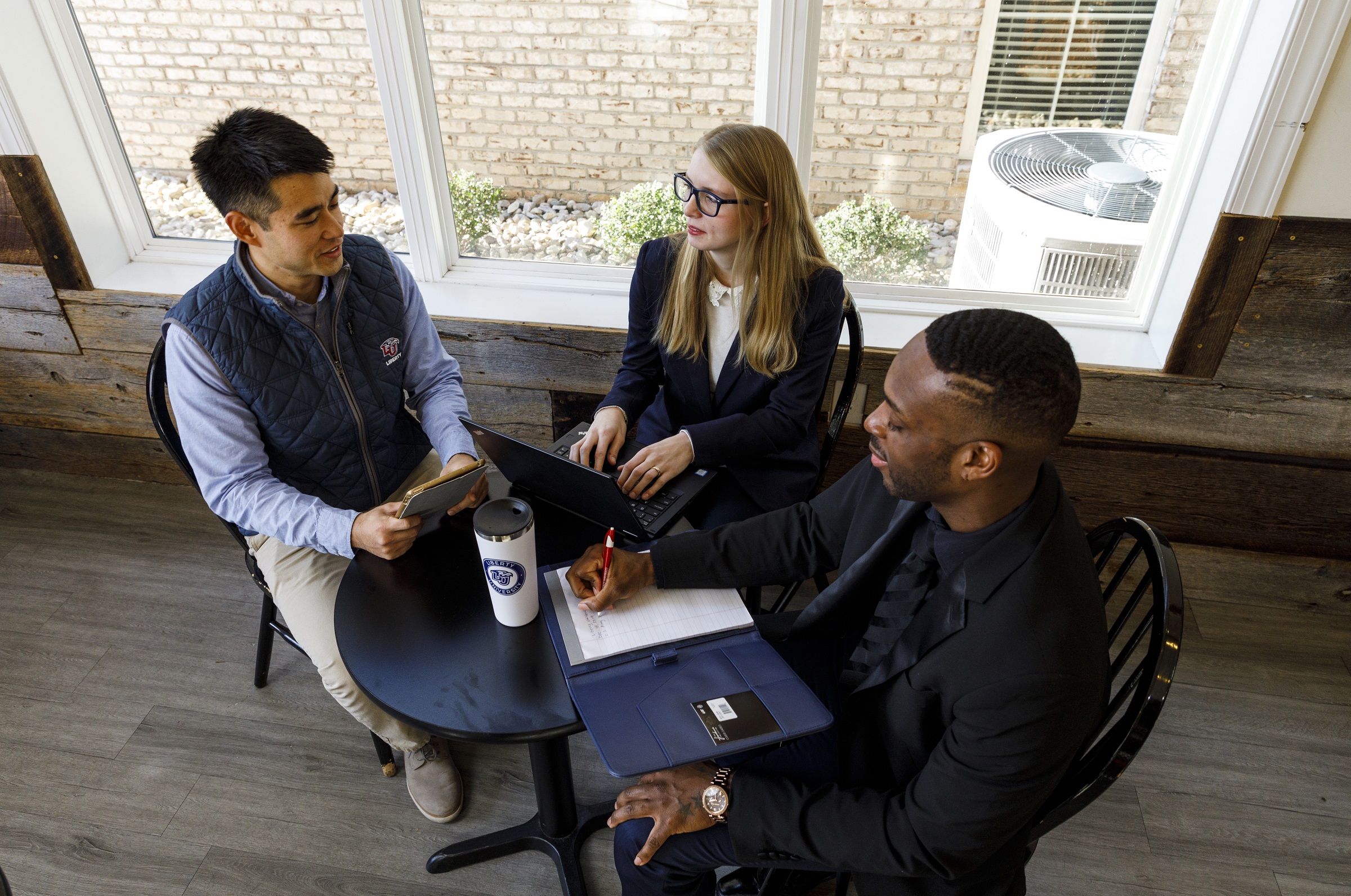 This special discount can also be combined with our other great scholarships such as our First Responder Discount. For more information on eligibility, check out our scholarships page, give us a call at (800) 424-9595, or chat live.